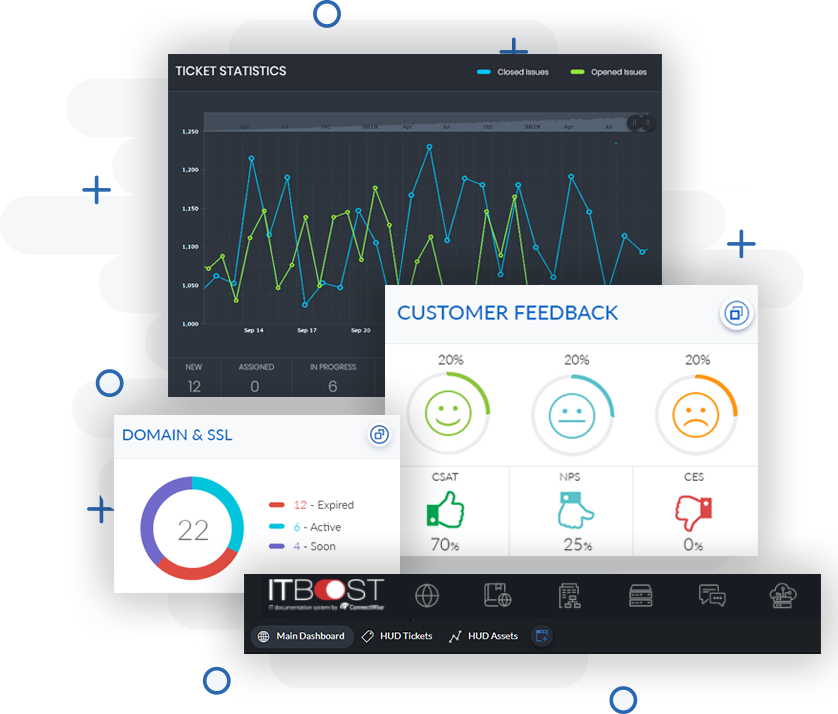 IT Documentation, KPIs, and client feedback made easy
An IT documentation software that makes a difference
ITBoost, IT documentation software by ConnectWise, has a versatile dashboard that hosts the most advanced documentation solution in the industry, and displays the numbers you actually need to see from your external platforms.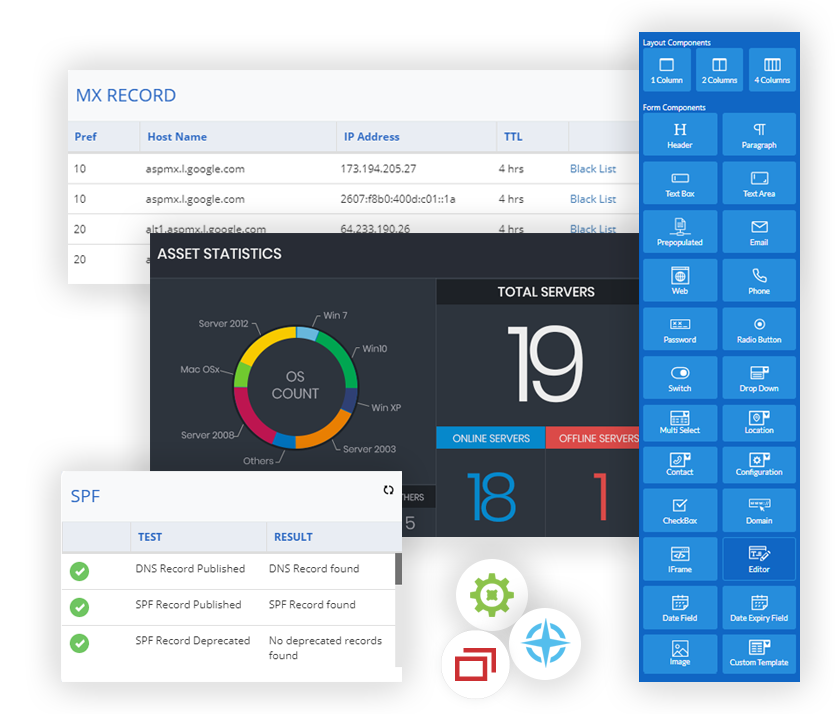 A simplified, stress-free documentation platform
The one hub that removes barriers
ITBoost gives you easy access to all of your MSP business applications, PSAs and RMMs. Do what you need to do, all from one place.
Take a deeper dive, won't you?
The one application that works intelligently​
"ITBoost leverages advanced technology to show you real-time data, with client feedback and password manager features, as well as ticket, asset and monitoring data from your external IT platforms.
The one IT system that does it all: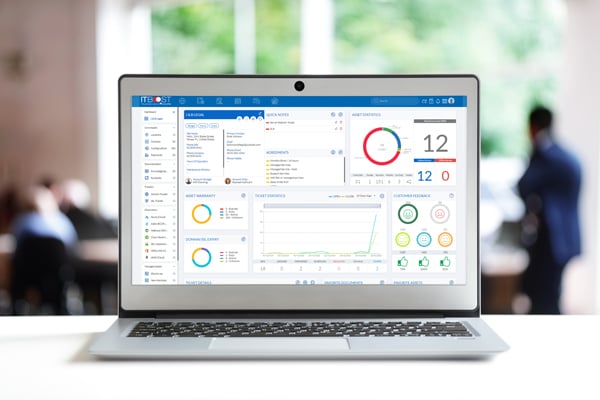 INTELLIGENT INSIGHTFUL DOCUMENTATION
One screen to rule them all.
We're proud to offer best-in-class IT documentation.
Watch Demo
Effortless, seamless platform integrations

ConnectWise PSA

ConnectWise Automate

BrightGauge, a ConnectWise Solution

Datto RMM

Datto Autotask

SolarWinds nCentral

Atera

Auvik